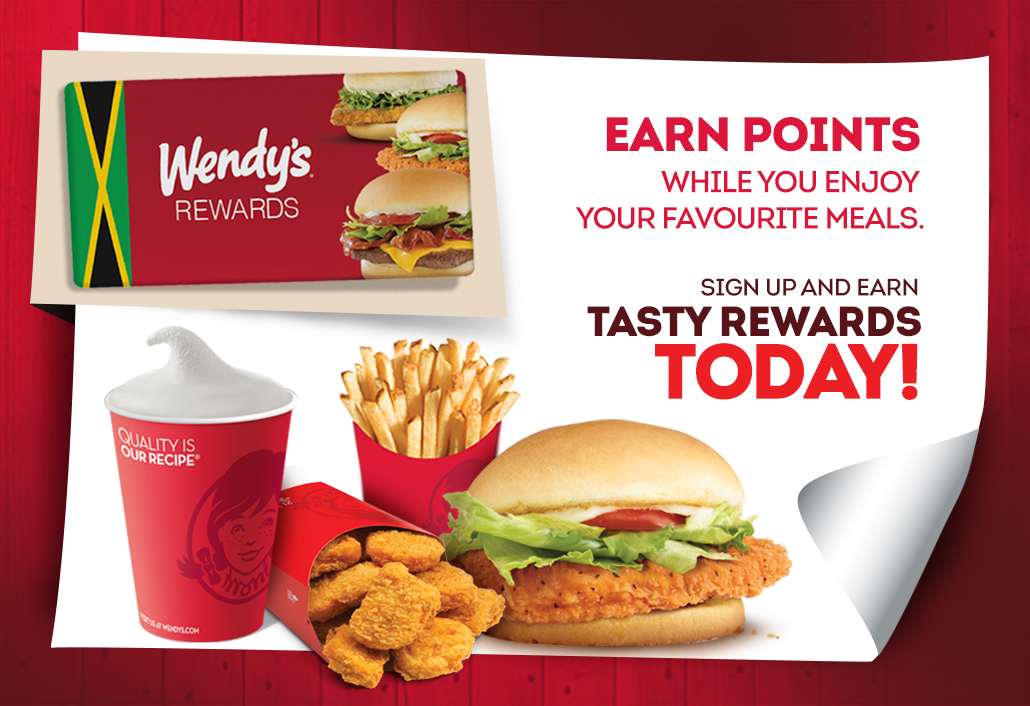 WELCOME TO WENDY'S REWARDS
BENEFITS
Easy to understand Rewards system:

5 points accrued for every $100 spent
1 point = $1.00JMD for purchases

Attractive bonus offers based on usage:

Welcome bonus
Birthday bonus
Frequency bonus

Convenient physical and digital applications:

Key-ring Cards
Mobile Application platforms
Key-ring Fob – Visit your neighborhood Wendy's and ask the hostess or cashier for your Wendy's Rewards Card. It's just that simple!
Go Digital – Click here to register and download your super cool Virtual Rewards Card.
Accrue – Simply present your Key-ring Fob or super cool Virtual Rewards Card to your cashier each time you visit.
Redeem – Tell your cashier you would like to redeem your Wendy's Rewards points when you order.
Forgot Your Card – Ask the cashier to print your claim code while ordering, then Log in to your Wendy's Rewards account and click on Support tab to claim your points.